What is Tennis Elbow?
Tennis Elbow (Lateral Epicondylitis) is a type of tendinitis that causes pain in the elbow and arm. These tendons are bands of tough tissue that connect the muscles of your lower arm to the bone. Despite its name, you can still get tennis elbow even if you have never played tennis. Any repetitive gripping activities, especially use of the thumb and first two fingers, may contribute to tennis elbow. It can occur in people of any age, but is most common between the ages of 30-50.
Who Might Get Tennis Elbow?
Anyone who regularly performs repeated activities that vigorously use the forearms, wrists or hands can get tennis elbow. As mentioned, many people who suffer from tennis elbow do not play tennis:
● Baseball and softball players
● Bowlers
● Fencers
● Golfers
● Squash, pickleball and racquetball players
People who work in certain professions are also more prone to tennis elbow:
● Assembly line workers and auto mechanics
● Butchers and chefs
● Carpenters, cleaners, painters and plumbers
● Dentists
● Gardeners and landscapers
● Manicurists
● Musicians
What Causes Tennis Elbow?
For those who play racket sports, tennis elbow is often caused by the force of the racket hitting balls in the backhand position. Your forearm muscles, which attach to the outside of your elbow, may become sore from excessive strain. When hitting a backhand in tennis, the tendons that roll over the end of the elbow can become damaged. Tennis elbow may be caused by:
● Improper backhand stroke
● Weak shoulder and wrist muscles
● Using a tennis racket that is too tightly strung or too short
● Hitting the ball off center on the racket, or hitting heavy, wet balls
● Other racket sports like racquetball, squash or pickleball
For elbow issues not related to racquet sports, the following can cause problems:
● Painting with a brush or roller
● Operating a chainsaw
● Frequent use of other hand tools on a regular basis
● Using repeated hand motions in various professions, such as meat cutters, musicians, dentists, and carpenters
What are the Most Common Symptoms of Tennis Elbow?
At first, you may have pain, burning, or an ache along the outside of your forearm and elbow, which gets worse with time. If you continue the activity that causes your pain, it may spread down to your wrist, even at rest. Pain may also persist when you place your arm and hand palm-down on a table, and then try to raise your hand against resistance. You may also feel pain when you try to lift and grip small objects, such as a coffee cup. A weak grip is another symptom of tennis elbow.
What Can I Do to Prevent Tennis Elbow?
● Keep your arms flexible and strong
● Avoid repetitive movements
● Warm up before exercising or using your arms for sports or other repetitive movements
● If you play a racquet sport, make sure your equipment is right for you.
Why Physical Therapy?
One of the best ways to treat tennis elbow is with physical therapy. It can improve blood flow to the tendons, which will speed healing.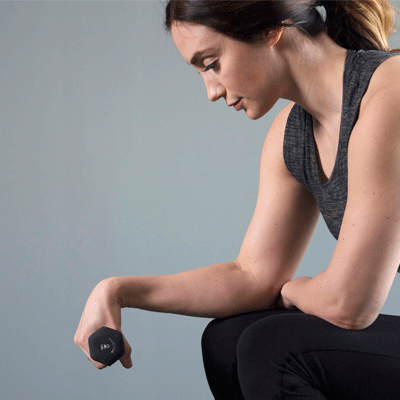 ● The goal is to improve the strength and flexibility of your forearm and shoulder muscles. Your physical therapist may also teach you ways to change your tennis stroke or other activity that is causing your elbow troubles.
● Physical therapy can also help improve blood flow to the tendons, which don't get the same level of blood and oxygen supply as muscles normally receive.
● Deep tissue massage to the forearm is a very effective method of easing tennis elbow and healing it much faster than rest alone. Deep tissue massage will enhance circulation and combining this with friction therapy to the tendons on the elbow joint should produce positive results.
● Exercises to improve blood flow will also help with healing. Keep the momentum going even if your therapy program is finished. Once your elbow is pain-free, you should keep your muscles strong and flexible.
Some Of The Following Might Also Help With Your Recovery:
● Ice: Using an ice pack on your elbow after activity can help alleviate pain.
● Nonsteroidal anti-inflammatory drugs (NSAIDs): Including Ibuprofen (Advil, Motrin) and Naproxen (Aleve) to reduce inflammation. As with any medication, be sure to consult your doctor before use.
● Braces: Wearing a supportive brace on your forearm may also help take some pressure off the tendons in your elbow. Talk with your physical therapist or doctor about whether you should use one and the right kind of forearm brace for you.
● Splints: You might ask your doctor about using a wrist splint at night. This can rest your muscles and tendons.
● Sports Gear: If tennis is the cause of your tennis elbow, a stiffer racquet with looser strings may help. A few other tips:
- Work with a tennis pro to improve your swing so you don't overwork the elbow again. The same idea can apply to other racquet sports. - Make sure you have fresh, dry tennis balls. Wet or dead tennis balls can aggravate your elbow. - Be sure you warm up and stretch your arms gently before playing.